Cross Country
The team's first League Meet was 
on Friday
 with some nice results.  The JV boys took 2nd as a team with Spencer 
Seay
 and Dylan 
McCulloch
finishing 7th and 8th respectively. 
The Varsity girls took 2nd as well with Lucy 
Recht
 leading our team with a 4th place individual finish. 
The Varsity boys took 1st with our top 5 finishing in the top 12 (Tanner 
Penrose
 2nd, Alex 
Olmeta
 5th, Zach Hall 6th, Spencer Ruff 10th, Carson Cook 12th).
The team's next meet will be on Friday, 10/20 when they travel to Kit Carson Park in Escondido for the Kit Carson invitational.  The race starts with the girls varsity heat at 4:20pm.
Boy's
Sand
Volleyball
Our sand volleyball team lost to Pt. Loma last Thursday. This week the Lancers will play University City 
on Monday
 at Ocean Beach.  
Wednesday
 they will play in the first round of the Division 1 Team Championship at site to be determined.

Girl's Golf
 -
The Girl's golf team went 2-0 last week, winning both of their league matches.  They defeated La Jolla Country Day on Tuesday and Orange Glen on Thursday. The Lancers finished the season with an undefeated record!!
Caroline Garay and Ema Buechler were the medalists for the matches.   
Caroline Garay is currently ranked #1 in the Coastal League and #7 in CIF.  
Emma Buechler is ranked 5th in the league and is close to qualifying as an individual for CIF.
The team will finish out the league season this Tuesday at the Coastal League Tournament
Girl's Volleyball -
Girl's Volleyball lost their two league matches this week.  
The Lancers lost Tuesday vs La Jolla Country Day in 4 games, and finished the week with a tough 4 game loss to Bishops.  Vs Bishops, Beatrix Thomas and Berkeley Hayes led the team with 19 digs each.  

Over the weekend, The lancers placed in the Gold Bracket of the Hudl tournament, finishing the tournament with a 2-3 record.  

They will be back in action next week on Thursday, 10/19 when they travel to Santa Fe Christian.  The match starts at 5:15


Girl's Tennis -
Girls Tennis lost on Tuesday to Bishop's 3-15 and Thursday to LJCD 5-13.  Despite the losses, the lancers won more games vs these two opponents than they had in previous contests. They will play their final regular season match on Tuesday against Pacific Ridge.

Water Polo - 
The Water Polo team notched their first win of the season last week, with a 10-5 victory over Mission Bay on Thursday.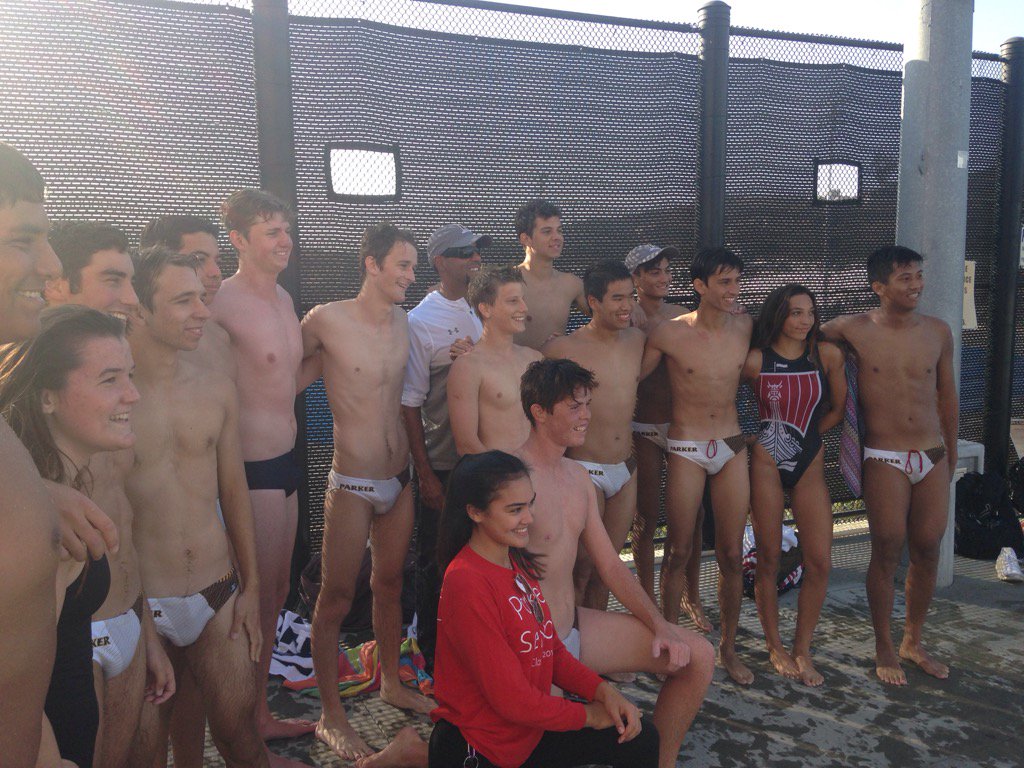 Football -
The football team lost for the first time in 3 weeks, falling to Montgomery 43-19.
Sophomore Trevor Brokowski led the Lancer rushing attack with added 119 rushing yards while Ryan Sanborn threw touchdown passes to Jon Gordon and Russell Childs.  The 3rd touchdown came when Russel Childs recovered a blocked punt in the end zone.  The kick was blocked by Freshman Seamus Gallagher.  


The Lancers are away this week, Traveling to Army Navy Academy for a league match up on Friday 10/20.  The game kicks off at 7pm.